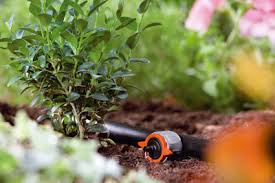 I was speaking to a fellow value investor when he mentioned how frustrating it is to look at the shrinking universe of value stocks with which I couldn't agree more. Most of the good small & mid caps have doubled and trebled over last 3-4 months. Its a great thing to see your portfolio go up in value everyday but the issue starts when you don't find new value stocks, or good entry point for own portfolio stocks, for deploying your incremental funds.
As I look at the stocks in our portfolio and coverage universe, there are a very few which haven't moved in past 6 months. One such stock is EPC Irrigation, a micro-irrigation company owned by Mahindra's. Its into similar business like Jain Irrigation.
The following link will take you to a detailed presentation on this space, open when you have nothing else to do for next 60 minutes: Report
Hope Modi sarkar comes and this rally continues to become a full-fledged bull market.