What makes Thyrocare a great business?
I probably first got to know about Thyrocare Technologies Limited (a company into Healthcare Diagnostic) through a 2010 ET article titled 'PE firm buys 30% in Thryocare as comapany seeks to tap radiology segment' and later in 2012 when Thyrocare had second round of funding  'Norwest Venture Partners invests Rs 120 cr in Thyrocare'
As I read more about the company I found some very interesting pointers:
First Indian laboratory to have an IT enabled, 24×7, fully automated diagnostic laboratory
Set up covering over 2,00,000 sq. ft. floor space (a centralized laboratory)
that ensures error free processing of over 40,000 specimens and over 2,00,000 Clinical Chemistry investigations per night. (mind-boggling numbers..isn't it?)
The unmatched speed factor is achieved through a combination of air-cargo logistics and IT enabled, barcoded, bi-directional systems that ensures a turnaround time of 4 to 8 hours for processing of samples that arrive at any time of the day or night. (Read more at here)
Thyrocare shares up to 60% of revenues with its franchises, the highest in the industry, unlike peers Dr Lal, SRL and Metropolis which share 30%.
Thyrocare has a solid vision statement:
Thyrocare should serve to 50% of world's population, 50% of their diagnostic needs, at 50% of the costs. Thyrocare should be the biggest client for top 20 diagnostic manufacturing companies in the globe.
"I may have the lowest revenues in the business and my costs are the lowest too, but our profit is the highest in the industry," Velumani, Founder, Thyrocare. "Thyrocare's EBITDA margins are about 40%, compared to ~25% earned by peers" I think their FY16 revenues could be close to ~Rs 200 Cr.
It's important to note what they have been doing differently is having just one centralized lab (based in Navi Mumbai) which processes samples collected from across the country. To do this efficiently, one would surely need some extraordinary logistics. Clearly, they have been targeting economies of scale by leveraging IT and Logistics capabilities.
"We innovated on what we call air cargo, where the cost of transporting a sample is below Rs5. We work by the night to prepare the reports and deliver results the next day," says Velumani.
As I thought more about the business, its scalability and a perfect timing (in Indian context) I couldn't help but add it to my list of #WishItWasListed firms.
In January 2013, I decided to give it a try and booked a test for my entire family. Found the process pretty simple- just visit their website, select the tests you wish to get done, you can pay online or cash at the time of sample collection, it will be assigned to your neighbourhood lab for blood sample collection (as a franchisee they will get a cut), a lab technician will visit your house the next morning, blood sample (packed in cold storage) will then be shipped to Navi Mumbai and within 48 hours the reports will be sent to you on your email followed by a hard copy. In my case I got the reports on email within 24 hours.
What amazed me further is the price point at which they are offering this- They have designed packages where you can get 65 Tests (in case of Aarogyam 1.3) at Rs 1,350 which includes Complete Hemogram, Lipid Profile, Diabetic Screen, Liver and Renal Profile, Vitamin B12 &  D (read complete list here). My neighbourhood lab charges Rs 1,500 for Vitamin D test, yes a single test costs Rs 1,500 and these guys offered to do 65 tests at Rs 1,350 lower than cost of Vitamin D alone. They have multiple such packages.
A discussion with a friend who owns a popular Diagnostic Lab in my locality revealed that these tests (in Aarogyam 1.3) would at least cost north of Rs 4,500 (after package/bulk discount).
My discussions with the technician who visited my residence to collect blood sample too revealed some mind boggling statistics, she and her team were collecting over 150 samples a day for Thyrocare in my locality, which is a very small residential area like about 2km radius in North Delhi. I could sense the disruption it was causing. This was back in 2013.
Last month,  I visited my family doctor for some consultation and he suggested some tests. When I asked him if I should get it done from the usual lab in locality, he immediately said No and recommended Thyrocare citing the price point and quality. I was little surprised as it came from a very senior MD/Cardiologist with over 30 years experience despite the fact that local lab will give him 20-30% kick back too.
I booked a test online at midnight, and within 12 hours I had the lab fellow at my doorsteps for sample collection, and promised to mail reports within 24 hours.
They have positioned themselves as 'Preventive Healthcare', but even if one is recommended by her doctor after some clinical observations to go for pathological tests, there is no issue time-wise in getting it done by Thyrocare. When we give sample to our neighbourhood lab in the morning, it generally comes same day late evening or next day early morning, either ways we visit doctor again next day. Thyrocare too shares results generally in 24 hours.
Most importantly, it's not the price point that matters much here, it's the quality of tests – right diagnosis at right time can save somebody's life and wrong diagnosis (leading to wrong procedure) can do the opposite. Looking at the quality of promoter (Dr. A. Velumani) , the scale of operations, the technology and list of 'Firsts' which Thyrocare claims gives some confidence that results would be error-free, compared to neighbourhood labs where they might not have such strong processes to avoid errors completely. In 2011, it installed Asia's first and Worlds longest Total Lab Automation (Siemens).
Thyrocare had plans to get listed by mid-2015, but it had hit a roadblock as SEBI found some irregularities in the way company issued stocks to employees and relatives in 2005 and hence the delay in IPO. The IPO finally hit the market last month and as expected saw a mind-boggling ~75 times oversubscription, listing should follow soon.
According to consulting firm PricewaterhouseCoopers, the diagnostic industry in India is expected to grow to $17 billion by 2021 from $3.4 billion in 2011. With about 40,000 laboratories across the country, the industry is one of the fastest growing areas of India's $74 billion healthcare industry. The big four players, namely Thyrocare, Religare-promoted SRL Diagnostics, Dr Lal Pathlabs and Metropolis have around 10% market share whereas 90% of the market is dominated by unorganised players.
Given the opportunity size should one invest?
Honestly, I love this space and Thyrocare could be an amazing way to participate in this structural story, especially given the fact that it is run by such a competent and visionary first generation entrepreneur.
However, as of now I will give it a pass. Looking at the valuations of Dr. Lal and Thyrocare, it is clear that market is caught up in a frenzy for these businesses. Perhaps, it is in times like these when one should remind himself of the timeless wisdom-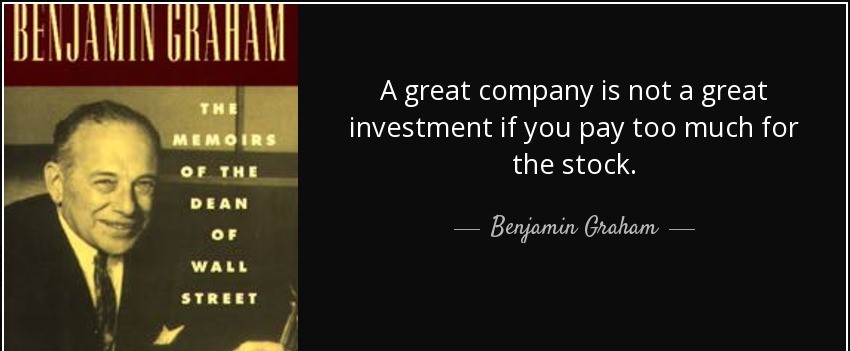 No business ever went up in one straight line, everything goes through its fair share of hiccups. We would keep a close eye on this space, and act when valuations become attractive either due to some temporary challenges or due to time correction.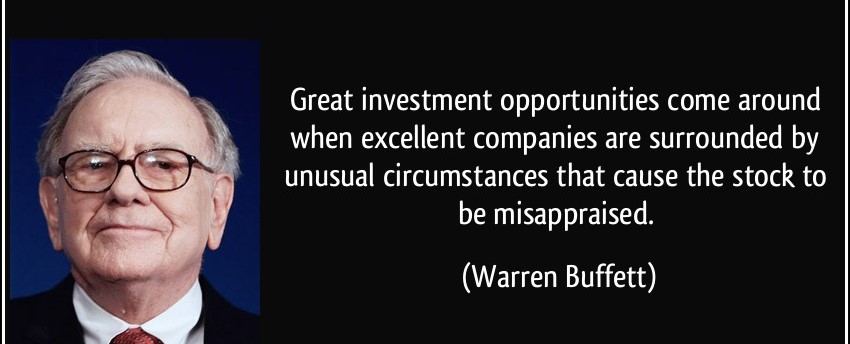 Though for now I am advising to avoid 'investing' in Thyrocare, I urge you to get into periodical preventive healthcare mode; Arogyam 1.3 costs just Rs1,350 and covers 65 important tests. Thanks to technology, when I look around majority of the jobs today are sedentary involving little physical activity, the air we breathe, the water we drink and the food we eat are only getting more and more polluted and adulterated affecting overall health. And though the lifestyle diseases are on the rise, the life expectancy is only going up, so we are all going to live longer but the 'quality' of life may not be as great. Amidst this, it may not be a bad idea to at least annually get these basic tests done for the entire family after all 'prevention is better than cure'.
Another motivation for you to get into the annual preventive healthcare mode for your family- you can save tax on upto Rs 5,000 under section 80(D) of Income Tax. Agents are able to push all sorts of toxic financial instruments just by showing the potential 'tax' savings, I hope I am able to push this one
"Time And health are two precious assets that we don't recognize and appreciate until they have been depleted." – Denis Waitley
(This is an updated version of the blogpost originally posted in July 2015)